Numerous variables come into play when putting on an Outdoor Festival. Weather, special event permits, and appropriate equipment all factor into carrying out a successful event. At Texas Stage Rental we can help you put on a safe, fun and cost-effective Outdoor Festival with staging tailor-made to meet your event's needs.
Concert Staging
Attended by millions of patrons every year, concert staging requires a great deal of knowledge, equipment, and preparation to ensure the safety and satisfaction of performers and audience members alike. It's easy to feel overwhelmed with the duties and responsibilities that come with putting on such an event.
Whether you're showcasing a local band or headlining a multi-platinum recording artist, concerts remain one of the most popular forms of live entertainment. Therefore, Texas Stage Rental wants to be your one-stop spot for all your concert staging needs.
Things you might need for your Outdoor Festival and Concerts: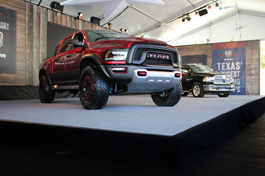 Depending on the size of your Outdoor Festival or Concert, we provide Modular Stages in a variety of sizes. Modular Stages can integrate ADA ramps, loading docks, and staging wings to customize your experience.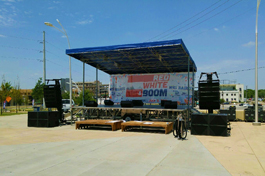 Mobile Stages, which come in a variety of sizes, are transported via truck in one large piece. It only takes a few hours to setup, so if your event needs to get underway and vacate quickly, Mobile Stages are highly recommended.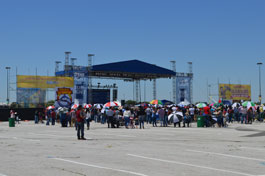 Concert Rooftop Systems are necessary to keep your performers protected from the elements. Your outdoor festival's Concert Rooftop System depends on the event's size, whether you want to hang a PA system, and the size of your lighting rig.
Why should you use us for your next Outdoor Festival or Concert?
Texas Stage Rental is owned by In Depth Events. In Depth Events provides everything you need in production rentals. We can provide you with everything from all the things listed above to assistance in attaining city permits, event planning, social media strategies, and engineer-certified drawings along with computer-generated models of your live event. We want to help you gain a better understanding of how your Outdoor Festival or Concert may look.
We also offer:
Banners and Backdrops for sponsors
Safety is our top priority
Outdoor Festivals and Concerts are routinely attended by millions of people every year. With this in mind, we know that it is of the utmost importance to you and your event that everything be carried out as safely as possible. Of course, it is our responsibility to help you in this endeavor, and we take every safety precaution in constructing out Stages and Concert System Rooftops. We want you to feel confident that your concert is meeting all safety requirements.
For more information about our services or to get a quote please ask us a question. We look forward to hearing from you and working with you!